Meet the 7-day Treatment with Digital Anti-aging & Anti-pollution Ampoules
The new ampoules digital anti-aging & anti-pollution is an innovative product developed with the modern woman and her skin needs in mind for protection from blue computer light and pollution and hydration.
With olive oil with active oxygen, sesame oil, wild rose oil, Vitamin E and Tsubaki oil offer protection from the blue light emitted by the screens with immediate results.
See in 7 days your skin changing with the power of nature!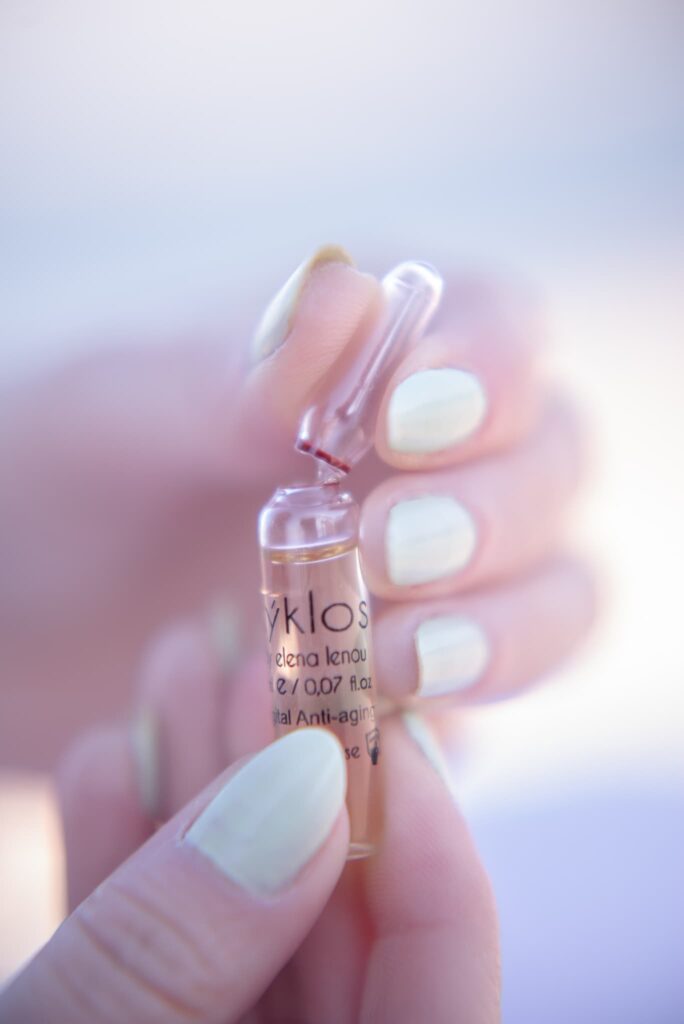 Tsubaki oil: Greek from the Isu Islands, was for many centuries the beauty secret for the Geiss, with which they managed to maintain the well-known flawless and porcelain skins.
How to use: Open the ampoule and apply the desired amount to face and neck by gently massaging it in the morning.